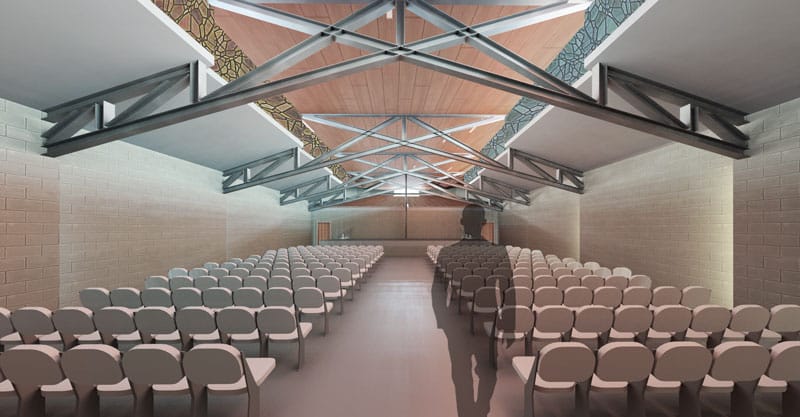 EL SALVADOR: Zacamil community center, designed by Jonathan Allen
The goal of this community center is to provide a place for education (medical, biblical, ESL), church, and sports, as well as, housing for the students and volunteers. Amoveo Group wants the community center to be a catalyst for the community, positively impacting the lives of Zacamil and the people passing through. The two images two the left demonstrate an abstract vision of this dream.
Project Details
Client: 

Amoveo 

Location: Zacamil, El Salvador 
Designer: Jonathan Allen 
Status: Design Complete.