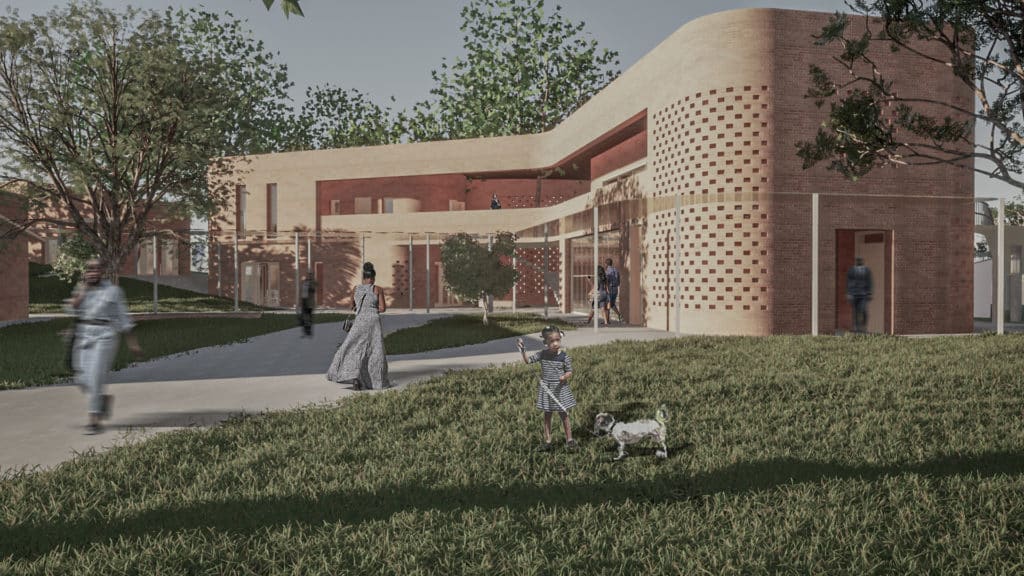 RWANDA: Gisimba Memorial Center by Julie and Afsana
Thesis students at the University of Rwanda, Julie Mugema and Afsana Karigirwa, dedicated their final year of school to serving a well-known local nonprofit in Kigali by designing an early childhood development center and community space.
The Gisimba Memorial Center uses trauma-informed therapy to bring holistic wellness treatment to vulnerable youth. While the current facilities hold historical value (commemorated as a place of refuge during the 1994 genocide in Rwanda) they need to be updated and expanded upon. The director of Gisimba (the son of the man who started the center and housed many fleeing danger in 1994) came to JI in need of a new master plan and designs for expansion of the community center, to aid in fundraising efforts to refresh this famously controversial but inspirational refuge.
Project Details
Humanitarian Partner: Gisimba Memorial Center
Sponsor(s): Available
Location: Rwanda
Designer(s):Julie Mugema and Afsana Karigirwa
Status: Design Complete
[/vc_column][/vc_row]