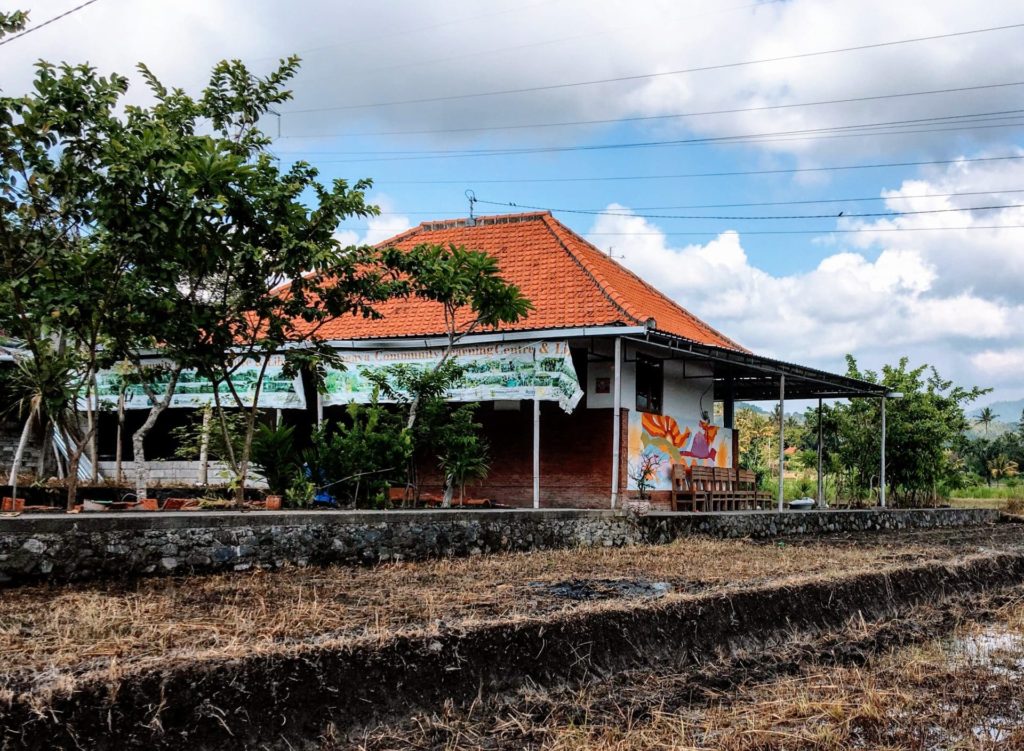 BALI: Library, designed by Nicole Thompson
Nicole Thompson is a Cal Poly and Journeyman program alumni.  After graduating she landed a job in California in the architecture industry.  Her passion for humanitarian design has caused her to take on this humanitarian project pro bono in her free time!
The library is in a village called Bungaya in East Bali. The land is owned by Puspadi Bali's Director Nengah Latra. The population of this village is 4000 people and it is a very poor area of Bali. The average income is less than $17USD per week and the main occupation is rice farming. There are no libraries or book stores – to attain a book a family has to travel all the way into the capital of Bali, Denpasar, about two hours drive. Additionally, there is currently no public access to computers in the village.
Humanitarian Partner: Puspadi Bali
Sponsor(s): 
Location: Bali
Designer: Nicole Thompson
Status: Built