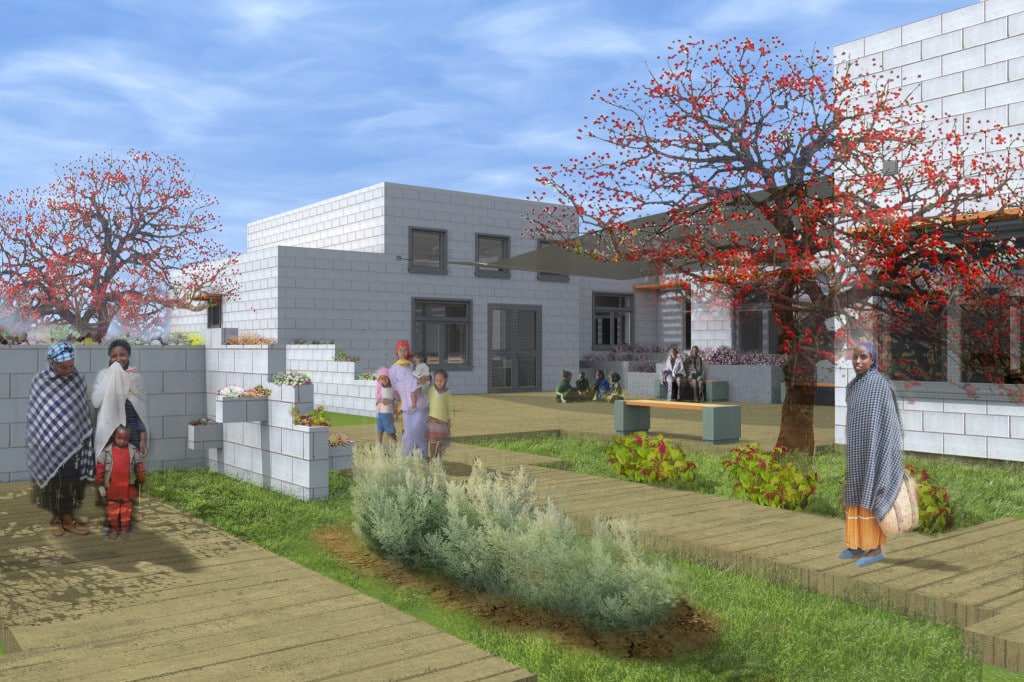 ETHIOPIA: Bahir Dar Hospital, designed by Tyler Thomas and Katherine Aalund
Humanitarian Partner, Roza Feleke, is dedicated to the construction, finance, and operation of the Bahir Dar Hospital. In 2008, Roza learned that the government granted her an acre of land for her project and it broke ground in the winter of 2014. The project is currently being built by 45 WOMEN. That's right. An all women's construction team.
In partnership with local governments and other NGO's, the Bahir Dar Hospital will be operating as a teaching facility for medical students.
Project Details
Client: Roza Feleke
Location: Bahir Dar, Ethiopia
Designer: Katherine Auland and Tyler Thomas
Status:  50% Complete